I just had a nightmare happen to me on my Ruck, but Rusty McGyver fingered out a quick fix solution on the fly.
It all started out fine and dandy. This is where I stopped to bust out the frogg toggs. Brrrrrrrrr....damn wind.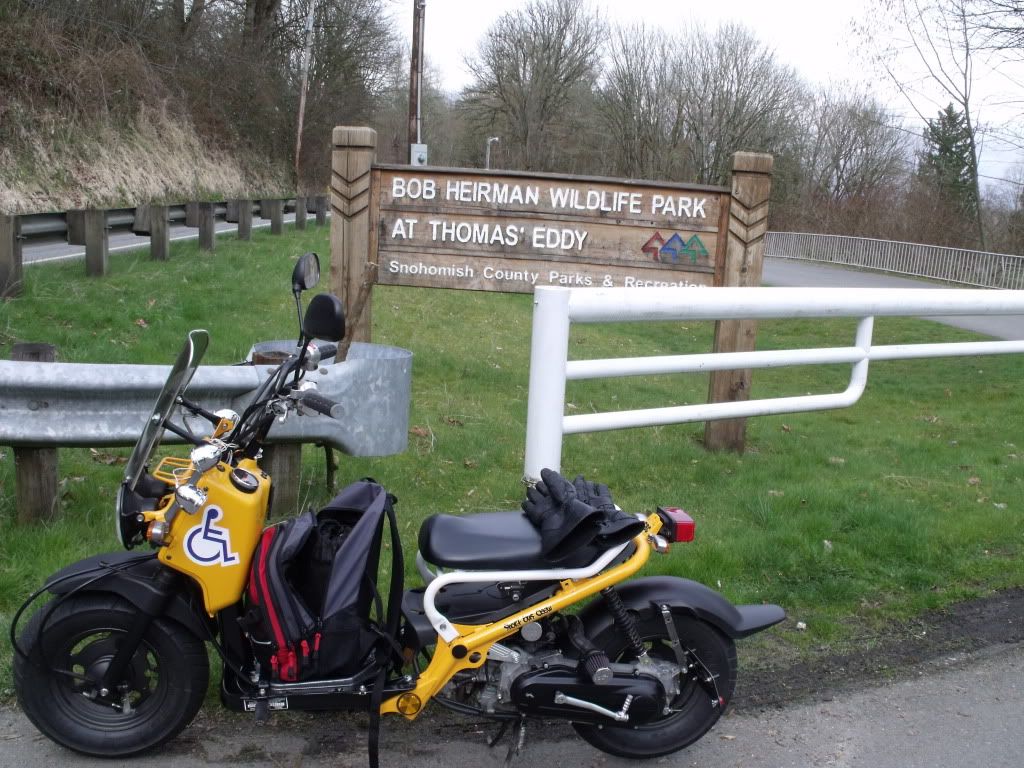 The dark clouds got pushed to the east by the Chaotic winds......
I finally arrive and my old Blackie and my ShortBus Ruck are united alas. Now me and Jonah Ride around his hood.
....Then that dark cloud got blown back over Duvall.....it poured on us so we dashed back to his garage.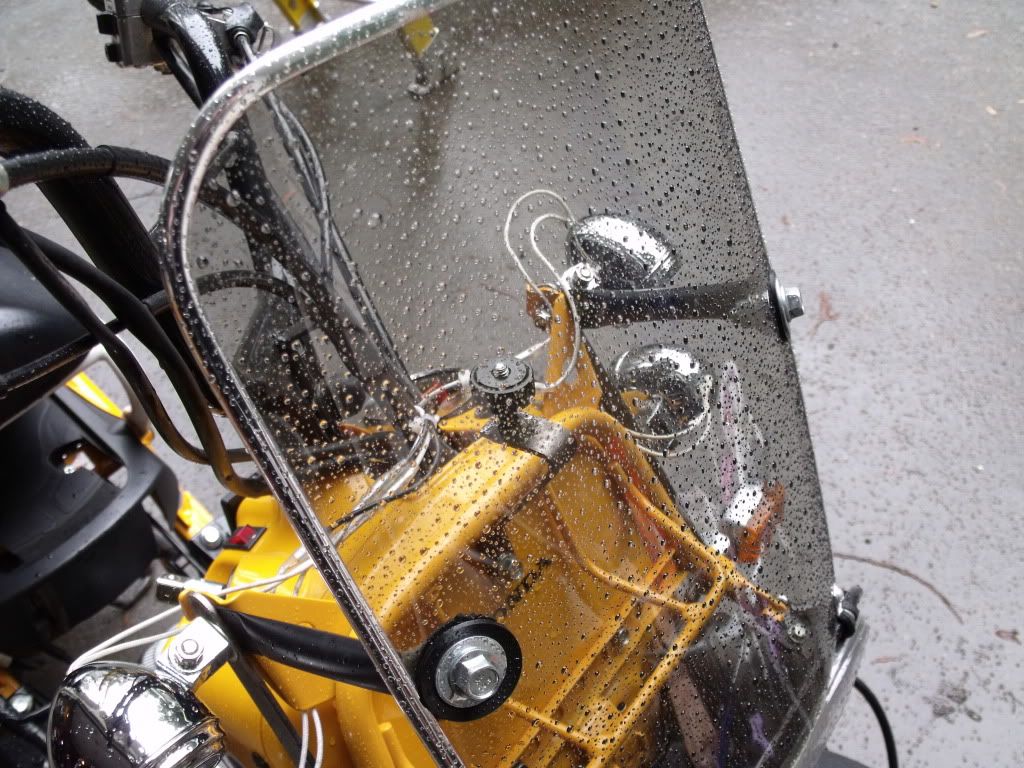 .....Then it was time for me to start headin for homeski since there was a break in the weather. I left his place and by the time I got down Big Rock Rd to the safeway gas station, it felt like it was losing power. I put in $2 to top off, and glanced around the wiring doing a scan. I didnt see anything, but my air filter was soaked. I wondered if maybe my air intake was taking a bit of water and chocking out the filter causing loss of power? Maybe it was something else? I proceeded down Duvall Main and turned onto the 40mph road that leads back out of Duvall and across the bridge. I could barely GET it to go 25, and had a line of about 7 cars behind me all in a hurry to GET home and sit down. I pulled over at the nearest place, and ironically, it was this sign.
Then when I looked down at my carb, I couldnt believe what I was seeing.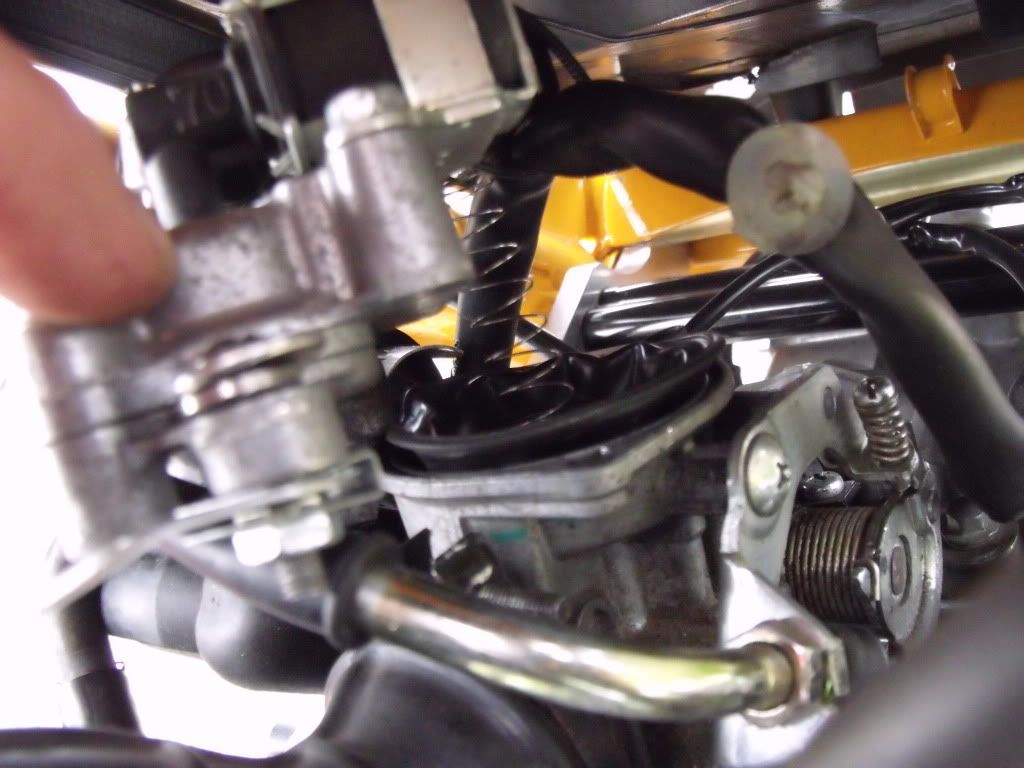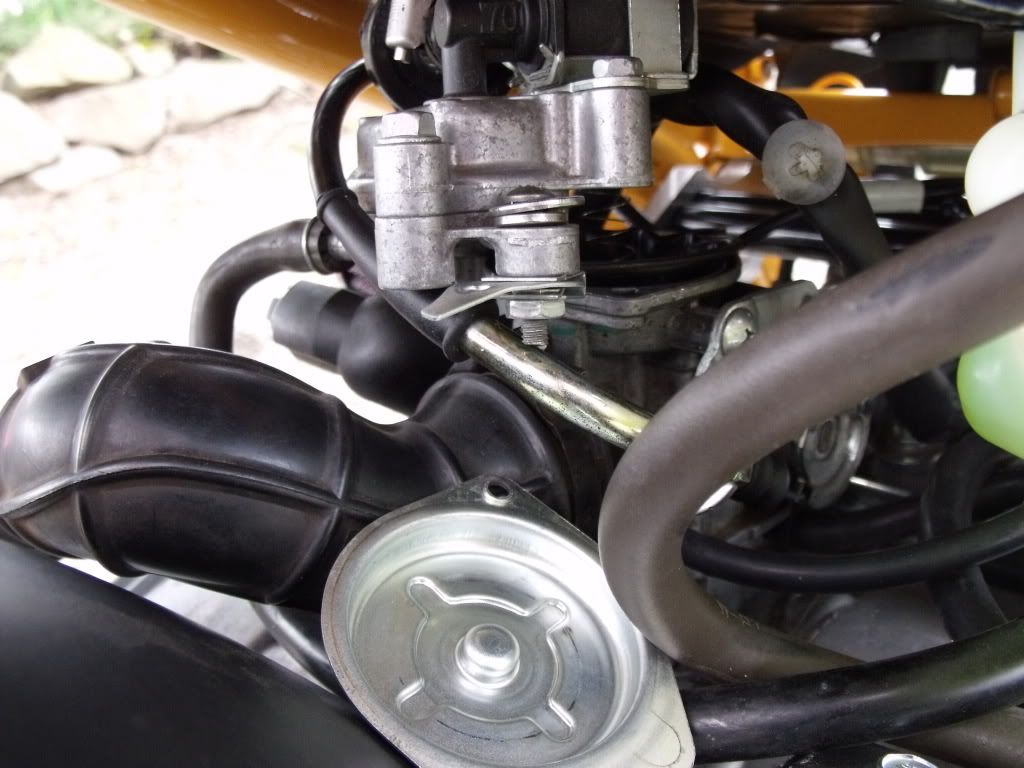 Not sure how it happened, but both top screws on the carb that hold in the diaphram and spring, backed all the way out. The only screw that remained, was being held in place by a bent bracket, also holding the top lid with it.
Until today, I only carried a stubby philips driver. I proved to be enough to tighten the top far back screw. There was no way I could roll home like this, but I was fresh out of screws. I looked and scanned for some thing with the same thread pattern, and it hit me. The bolt that holds the clasp for the intake hose was same threads but 7 times too long. I had the clearance, so I tightened her down. I fired it up and had my power back. I packed up and gave her throttle all the way until I saw this and did a U turn.
Right across from Harvey Airfield Buzz Inn. The Tortas had cheese lettuce tomato avacado jalapenos refried beans beef and mayo.
At $5.50 a Torta, the flavors were all there, but pretty disappointing topping portions. Torta flavored bread sandwich
But I made it home safe and can actually conduct a meeting in peace just knowing I can McGyver my Ruck if need be. I learned alot today, and I actually had a pretty enjoyable day of riding. Back to work tomorrow.......damn I need another meeting.

_________________
RCD FRAME EXTENSIONS $75- viewtopic.php?f=47&t=78776


GETSlim wrote:

I'd tell you to go fuck yourself...but I'm pretty sure you'd be disappointed