Heh ... I don't know, a shiny plastic seat? Seems hard and slippery. I like the front cowling though. What do they run for? I am gonna get some spray cans and make a custom paint job on mine though. Flames!
Anyway, the job is just about done. After writing this, I am headed to the auto parts store to get fluids and fire it up. No muffler yet though, so it will be loud as hell. It is still floating in USPS limbo somewhere out there. At least I can see how it runs...
So far I did have to do a couple of small modifications, and I still have not put the air box on yet. I might have to fashion some brackets for it or something. I put an '05 engine in an '06 morphous. There is this egr gizmo that I had to move away from the engine a tad because the outlet hose wanted to go into one of the engine mounts. See attached.
Also attached I have a picture of the bottom of the majesty air box. Circled is a small vacuum inlet of some kind that I don't know what to do with. I cannot find anything on the engine that goes to it. I plan on putting a plug there. Any ideas?
So, bracket modification for the egr doohicky, perhaps some more brackets to hold the air box, and definately some brackets for the majesty muffler, when it arrives. Other than that, it was pretty straightforward.
I will report back with my results once I fire it up. I will tape my fingers crossed between now ant then.
Here are the brackets ...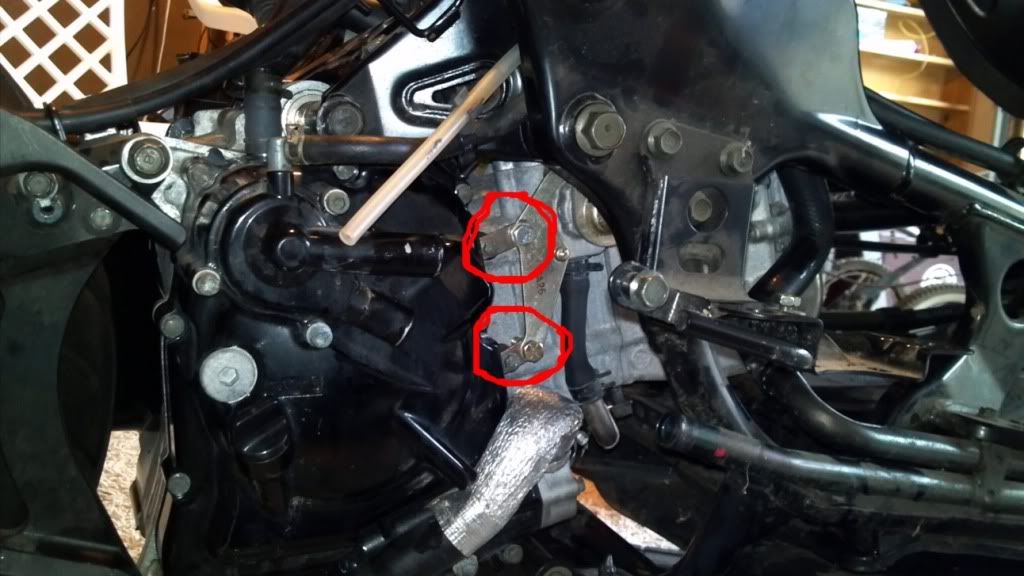 aaaand here is the vacuum thingie ...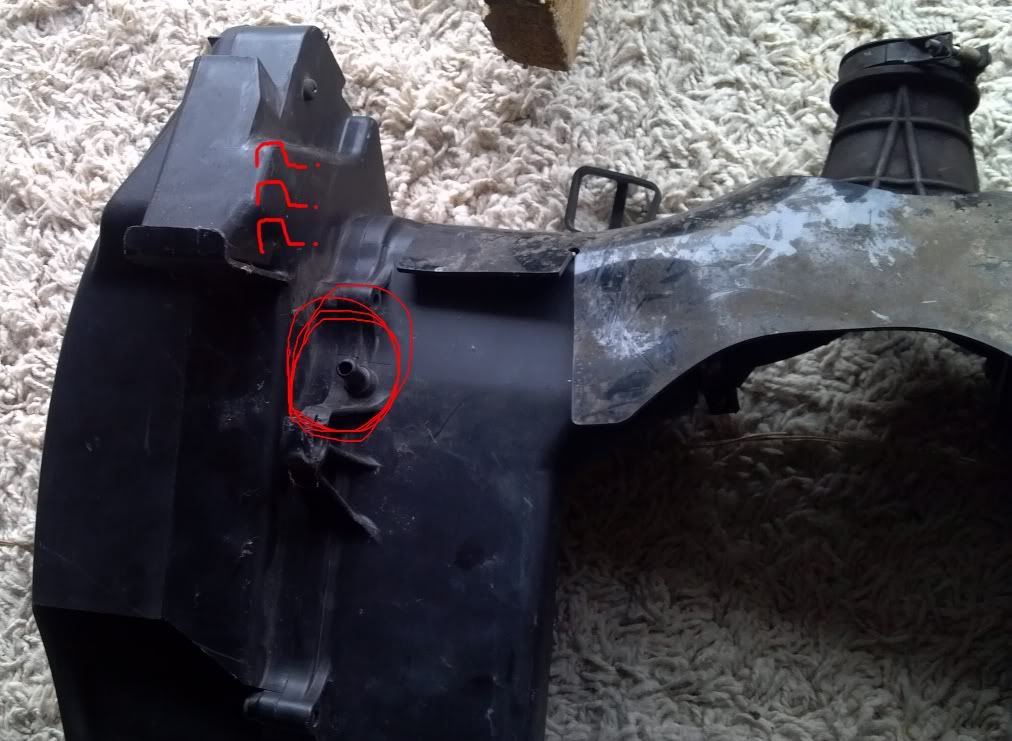 EDIT: THE BEAST IS RUNNING!
I took it for a little spin and it performed really well! I had no muffler so I felt a little silly riding around on a harley scooter. I was setting off car alarms left and right. It performs with a lot more power throughout the power band right up to 80mph. I did not take it faster, but it had a LOT more room to go faster, but I don't know if I will be doing that. I can see doing ninety from time to time out on the open road, but here in Los Angeles, there isn't too much room for it.
It does seem to be a bit laggy right off the line compared to how it was before, but I guess that would be attributed to the higher gear ratio. Perhaps with no muffler, low end suffers a bit because of a lack of exhaust pressure. I am not sure. What are your experiences?
I think I will just leave the air box as is, as far as brackets go. Attached to the intake, it seems to sit reasonably solid.