made a center mount shock setup using the stock seat frame. no its not welded yet, and not finished. but this is so you can see the basic idea incase anyone has a spare seat frame laying around. over all this mod cost me $22 and that was for the shock
also be accompanied by new frame mount, created using the handlebars and rest of seat frame. hoping to get it all welded up tom
[edit] here's more r&d on my center shock setup. have to cut and relocate the crossbar thats on the ruck frame, also the tabs where the egr and plastic bolt up. nothing to complicated, just thought i may be able to make it work without cutting off too much frame.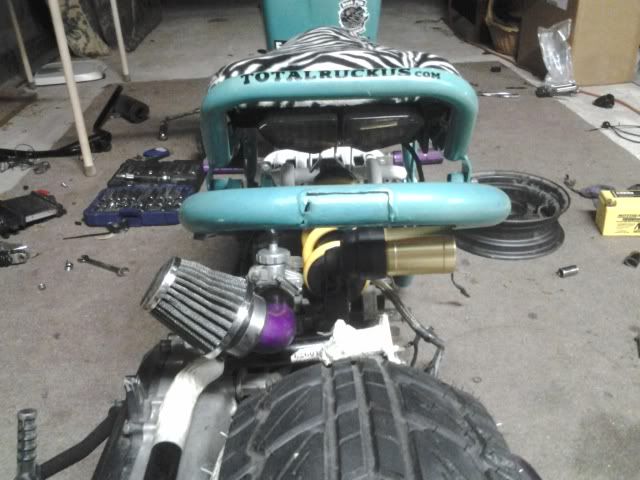 these rest are just mock up of the length i'm looking for. only about 2-3 inches longer than it was, raising the engine to lower the frame. cutting the front shocks. i want it low, but not so low its not impossible to drive around town.
2.25 inches from lowest part of frame to ground
4 inches from lowest part of engine to ground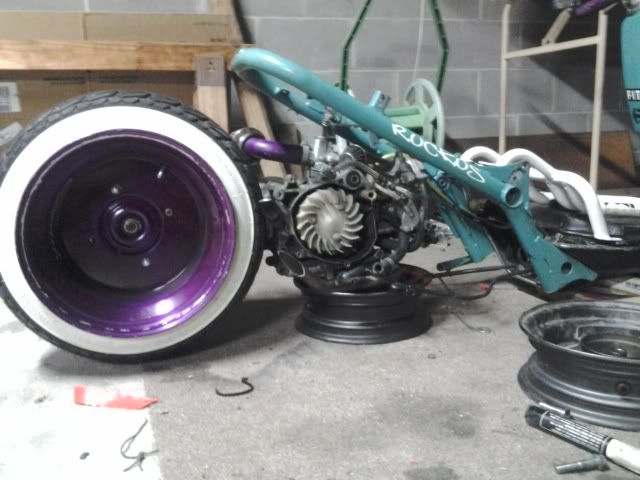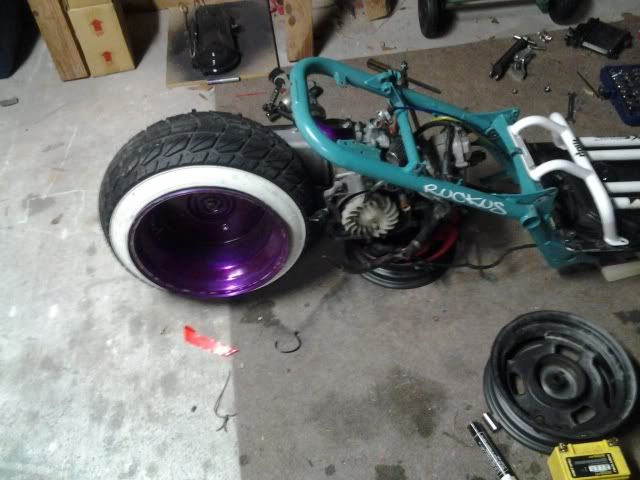 keep in mind i'm doing all if this for around 30 bucks. using the metal from the stock handlebars and stock seat frame to create everything. its all honda baby, even the shock is honda. off of a cbr

_________________


sorry for

party ruckin'




atomBOOM wrote:

fact: most of the statements made in this thread are not facts.
rwrenn wrote:
I have 2 cars, a Gsxr and a ruckus. If I had to choose one to ride its the ruckus hands down