no pics of the kenda mounted unfortunately
i do have motor mount pics tho kinda. this was b4 i got the kenda (its an innova).
the mount is flat stock coming off of the stock hangar bushings, then triangulated with roundstock to the shock mount bar: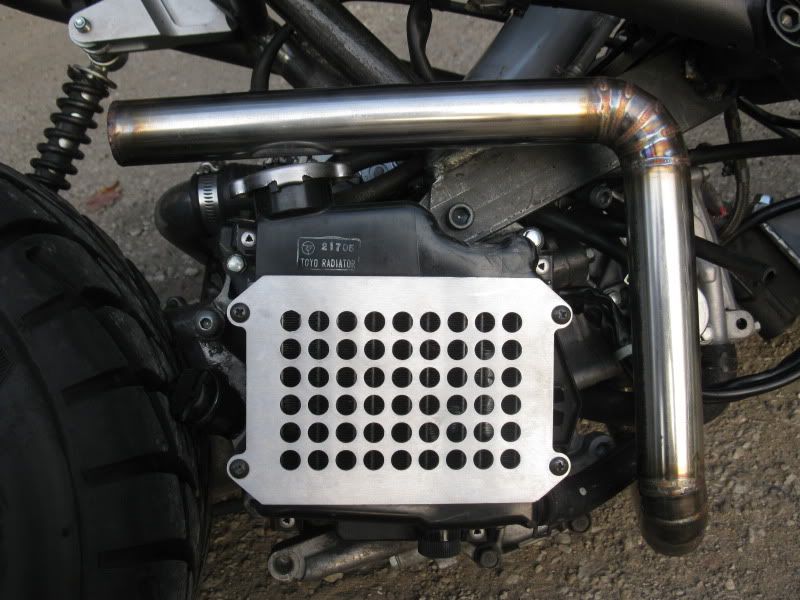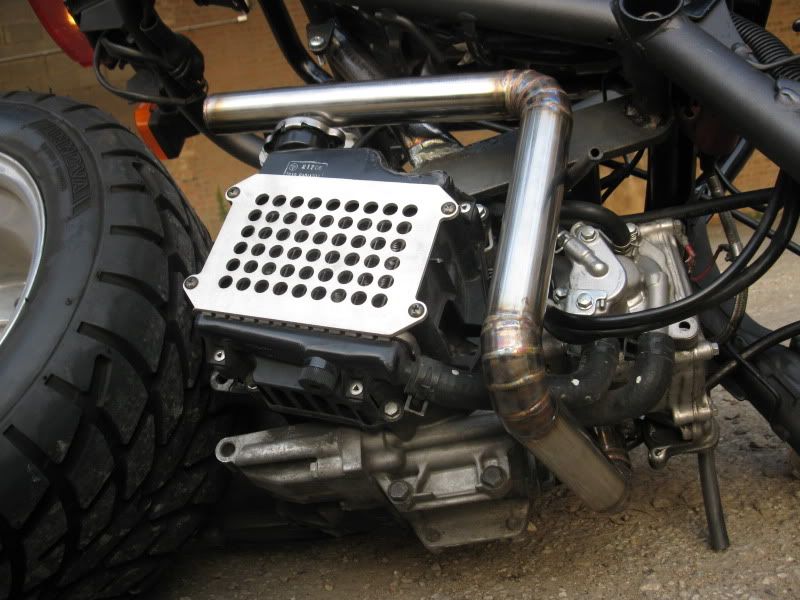 setups gonna be awesome
looks great on the polished full dish
might want to contact alleykat i *think* he knows all about trimming oil necks.