ohkay! check check CHECKITOUT! dug into the scoot a little bit yesterday.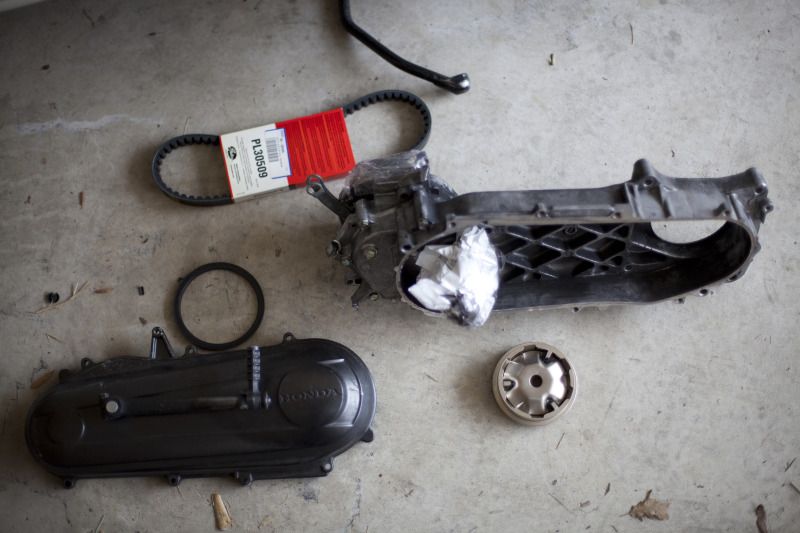 Taking this old junk off.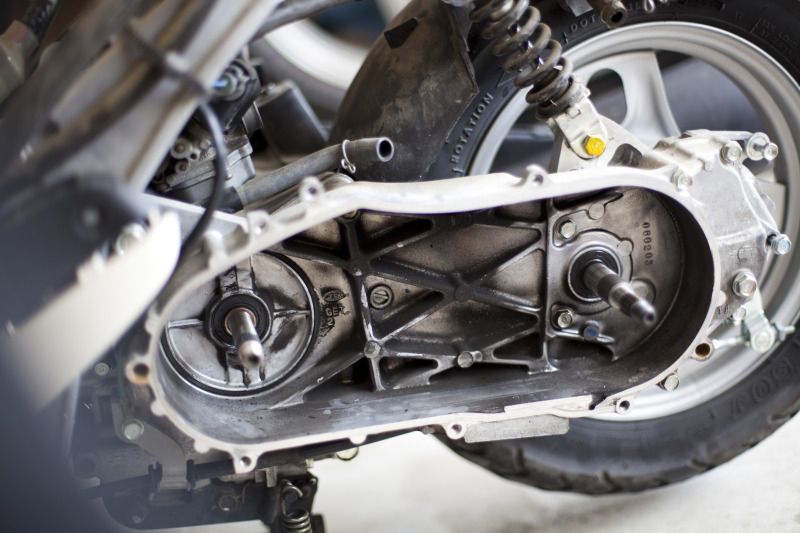 Ok so i got this used ruckus swingarm. i took it apart to see if it was okay because it was leaking oil everywhere. probably just because it was upside down and every which direction.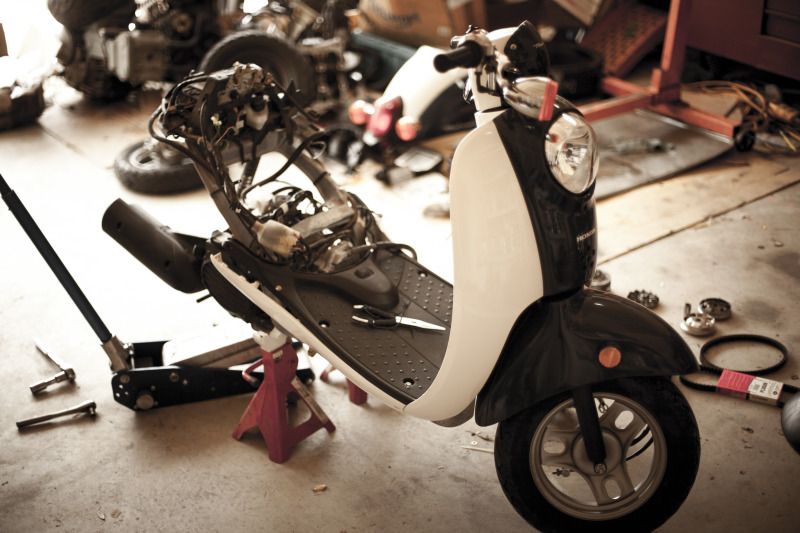 there she is. just waiting on the extension. also when i bought my rear ruckus wheel they sent me a front so I'm waiting on that too.